Adam Lahman, D.C.
Owner & Certified Nutritionist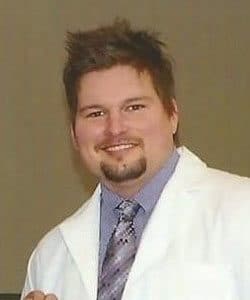 My name is Dr. Adam Lahman. I received my Doctor of Chiropractic degree from Palmer College of Chiropractic located in Davenport, IA. Prior to attending Chiropractic College, I received my Bachelor of Arts degree from Indiana University Northwest.
My wife Becky and I have been together for 11 years.  I chose to become a chiropractor because I wanted to help people and believe in the body's innate ability to heal. I had my first adjustment the day I was born and it's been a fundamental part of my life ever since. I knew I had found my calling and our journey began.
Patient care is our number one priority and each person is treated like they're a part of our family.  We see all ages, from infant to elderly and provide an individualized care plan catered to their specific needs.  I utilize many different techniques, to achieve the best possible result and make sure the patient is comfortable.  My ultimate goal is to help families relieve pain, live healthier lifestyles and educate along the way.
---
Bradley R. Brunner, D.C., CCSP®
Chiropractic & Certified DOT Examiner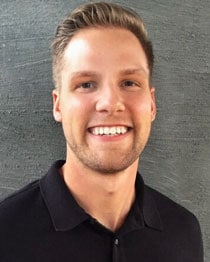 Dr. Bradley Brunner attended the University of Wisconsin-Platteville where he majored in biology and graduated with a bachelor's degree in science. He then went on to graduate cum laude at the prestigious Palmer College of Chiropractic, where he was selected to serve in the Sports Injury and Rehabilitation Department and interned within an innovative CrossFit/Chiropractic Wellness Center.
Dr. Brunner utilizes a dynamic chiropractic approach with hands on manipulation, soft tissue mobilization, progressive rehabilitation, and nutritional support to provide patients the best functional care package that is both safe and effective. He believes that health is true wealth.
Post-graduate accreditations:
Certified Chiropractic Sports Physician®
Graston® Technique Preferred Provider
Active Release Techniques® Full-Body Trained
Selective Functional Movement Assessment (SFMA) Level 1 Certified
RockTape Certified Medical Professional
NRCME Certified Medical Examiner
Dr. Brad and his wife, Melissa, recently moved back to the Midwest from Charleston, South Carolina. They enjoy going out on the water, traveling and enjoying an active lifestyle.
---
Lacey Pfund
Chiropractic Technician
Lacey Pfund attended Blackhawk Technical College where she studied EMT Basic and Phlebotomy. She also holds her license as a Chiropractic Technician, from the Wisconsin Chiropractic Association and is listed on the National Registry of Emergency Medical Technicians.
With over 15 years' experience in the healthcare field, Lacey takes great pride in providing exceptional patient care and supporting our doctors.
Lacey currently resides in Monroe and enjoys spending time with her family, including her two cats.
OFFICE HOURS
---
Monday
7:30am - 11:00am
2:00pm - 6:00pm
---
Tuesday
7:30am - 11:00am
2:00pm - 6:00pm
---
Wednesday
7:30am - 11:00am
2:00pm - 6:00pm
---
Thursday
7:30am - 11:00am
2:00pm - 6:00pm
---
Friday
Closed
---
Saturday
Closed