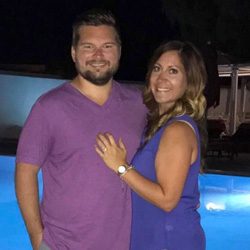 Owner, Chiropractor, & Certified Nutritionist
Adam Lahman D.C.
My name is Dr. Adam Lahman. I received my Doctor of Chiropractic degree from Palmer College of Chiropractic located in Davenport, IA. Chiropractic has been an important part of my life since I was an infant, having received my first adjustment when I was 2 days old.
I chose to become a chiropractor because I wanted to help people in the most natural way possible and believe in the body's innate ability to heal. I knew I had found my calling. My wife Becky and I have been together for many years and share the same goal of providing the best experience for our patients. She helps manage the office and is always available to answer any questions with a smile and understanding.
Patient care is our number one priority, and each person is treated like they're a part of our family. We see all ages, from infant to elderly and provide an individualized care plan catered to each person's specific needs. I utilize many different techniques to achieve the best possible result and make sure everyone is comfortable. My ultimate goal is to help families relieve pain, live healthier lifestyles and educate along the way.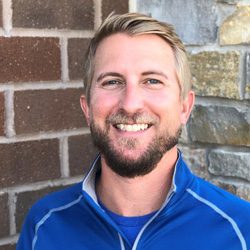 chiropractor & Certified Nutritionist
Dustin Sonday D.C.
Dr. Dustin Sonday graduated Magna Cum Laude from Palmer College of Chiropractic in Davenport, Iowa. While at Palmer, he had the privilege of providing chiropractic care to people of all ages in Brazil as part of the Clinic Abroad Program, which helped him strengthen his belief in a more natural way of healing.
In his free time, Dr. Dustin enjoys spending time with his 2 daughters, going to concerts, golfing, trying new restaurants and being outdoors as much as possible.
OFFICE HOURS
---
Monday
7:30am - 11:00am
2:00pm - 6:00pm
---
Tuesday
7:30am - 11:00am
2:00pm - 6:00pm
---
Wednesday
7:30am - 11:00am
2:00pm - 6:00pm
---
Thursday
7:30am - 11:00am
2:00pm - 6:00pm
---
Friday
Closed
---
Saturday
Closed